Save up to 70%
on Health Insurance!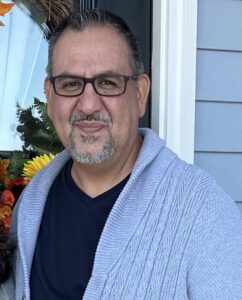 My name is Steve Scanga, and I'm here to help you navigate the complex world of healthcare. My first step in evaluating your insurance situation is to listen to your particular needs. I will find you affordable health insurance that won't let you down so you or your loved ones can have peace of mind.
We will not, in any circumstances, share your personal information with other individuals or organizations without your permission
By submitting your contact details, you consent to be contacted via SMS, calls, and emails.
Experience Affordable Health Insurance USA
What does working with our team look like?
Your health is a top priority. If you don't have a reliable health insurance policy, the costs of healthcare are simply too high. At Affordable Health Insurance USA our mission is to make health coverage accessible to every American family.
Your family's well-being isn't something you take for granted. If you were to die prematurely who would care for your family? A life insurance policy can help your loved ones to cover the cost of your funeral, living expenses, or any debt.
According to the Social Security Administration, it is estimated that 25% of people will become disabled before they retire. This is a staggering statistic, and the probability goes up the more dangerous the profession.
What a lot of people misunderstand about dental and vision care is that it is crucial to improving your overall health. People who have good oral hygiene are at lower risk for diabetes or high blood pressure.
This type of healthcare plan is built for multiple people. If you have employees that you need to cover group insurance may be for you. Group health members usually receive insurance at a reduced cost because the insurer's risk is spread across a group of policyholders.